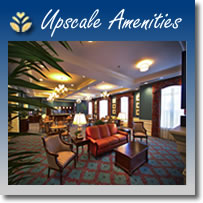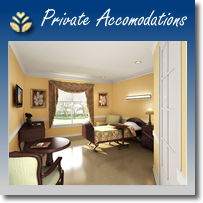 At Melbourne Terrace Rehabilitation Center we are committed to providing the best possible care in a comfortable, upscale environment. We never stop in our pursuit of this goal. We want to remain the provider of choice for rehabilitative services and continue to be an asset to the people of this community.

Our renovation and expansion, to be completed in the Fall of 2017, will offer incredible new amenities for our patients and their families to enjoy. This will include an additional 5,000 square feet of rehab space, an outdoor therapy courtyard, as well as resort style dining with 2 separate Bistro areas, full of diverse offerings.

Upon completion of the renovation, Melbourne Terrace will have over 100 private rooms with private showers.
Our current state-of-the-art Therapy Gym is over 5,000 square feet and houses cutting edge therapy equipment, two hydro therapy rehab pools, and private exam rooms. Our separate therapy entrance provides convenience for our outpatient therapy services.

Melbourne Terrace prides itself with providing all that is needed as you travel down your road to recovery. Enjoy a movie in our surround-sound theater or take in some fresh air in one of our park like courtyards. Everything you need is here to allow for a smooth recovery.